Now I don't know about you, but the thought of eating out with my little girl who has multiple food allergies used to fill me with dread.
So much so, that we made her a sandwich from home to eat every time we went to a restaurant. Good job she loved a ham sandwich!
Back then, there was no legislation in place as there is now. Restaurants did not have to provide allergy information for the food they were serving. (Although some did) and allergies were not as understood as they are today.
Fast forward a few years and things have changed for the better!
That's why I have put together this handy guide of the 7 best chain restaurants for children with food allergies.
*Disclosure: This post may contain affiliate links - This means I receive a commission for purchases made though those links, at no cost to you. Please click here for further info*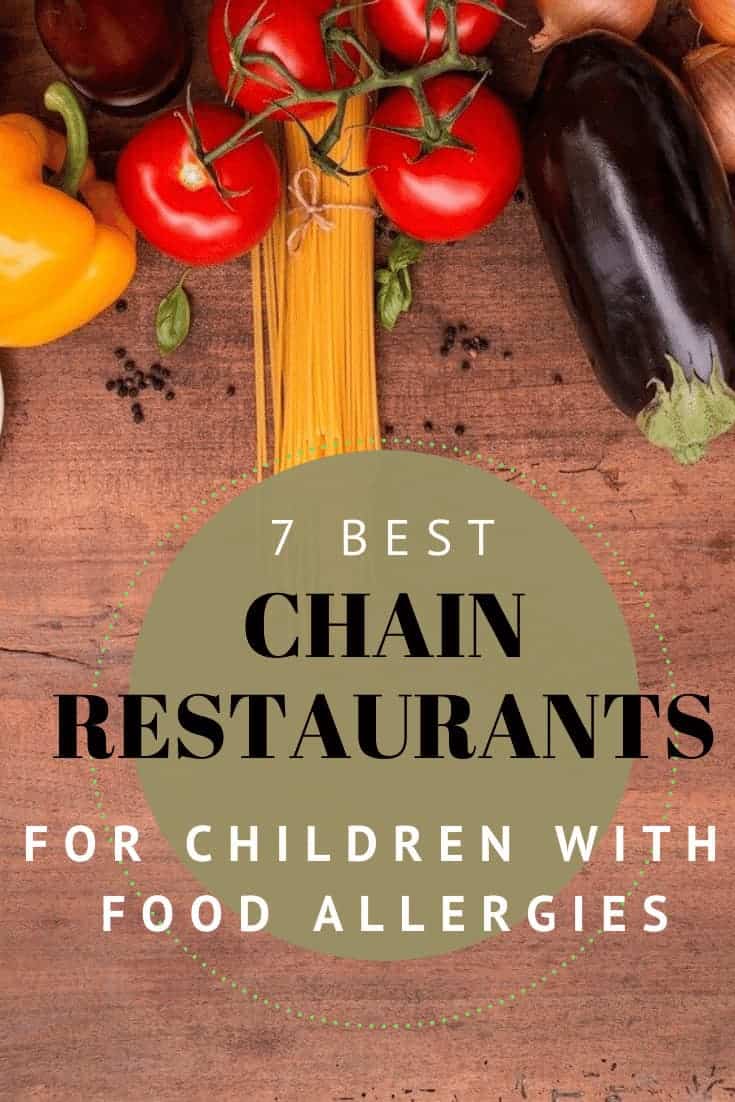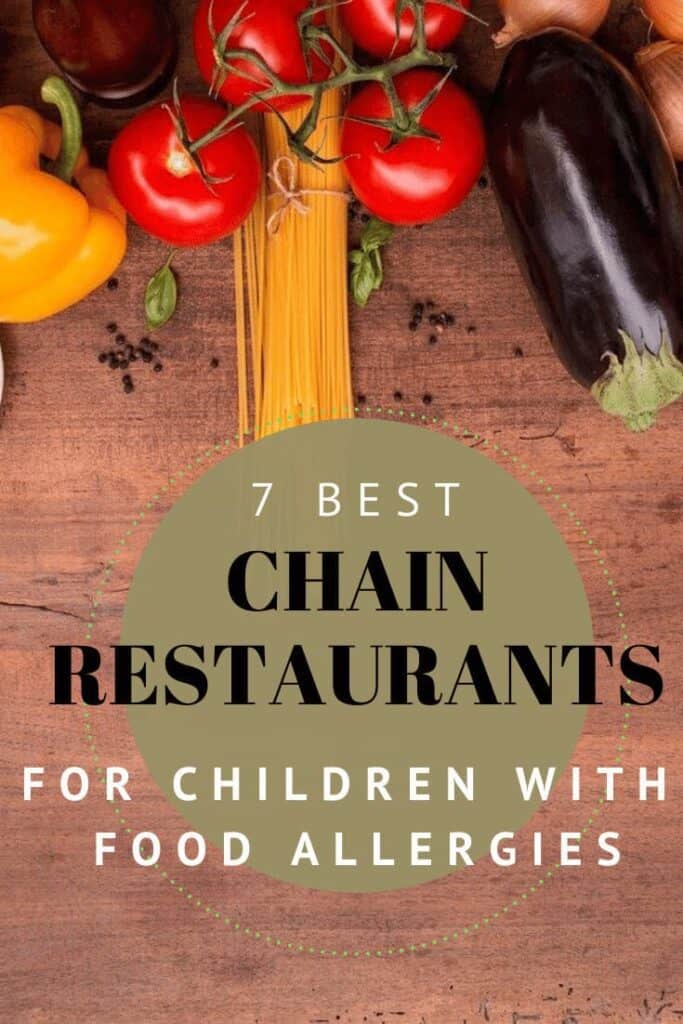 New Legislation
In 2014 new legislation came into force that stated all pre packaged foods have to clearly identify the top 14 allergens on the packaging.
The top 14 allergens are
Celery
Cereals containing gluten
Crustaceans
Eggs
Fish
Lupin
Milk
Molluscs
Mustard
Tree nuts
Peanuts
Sesame Seeds
Soya
Sulphur dioxide (sometimes known as sulphites)
In addition to this, restaurants & eating establishments have to provide you with allergy information either in written form (allergy menu's which are a lifesaver - literally) or in person, with the waiting staff confirming with the chef what allergens are present in the dish.
Double check, confirm & double check again..
Lots of restaurants now have allergy menus online which is great to be able to check out what is suitable before you get there.
This is great to get an idea of what the restaurant can offer, however it is always important to double check and inform the waiting staff of any allergies once you arrive at the restaurant, even if you have had the dish before.
The allergen information online may not be up to date, recipes change and dependant on how severe the food allergy is, the kitchen will need to put measures in place to avoid any cross contamination.
Does your baby have a Cows Milk Protein Allergy? Full symptom checker here
Which restaurants are best?
Chain restaurants are generally easier with a child that has food allergies as they tend to have allergen information on their website so you can research before you go and the ingredients are the same no matter which site you visit.
That said, please don't be put off by independent restaurants as I have had some really great experiences there too. If you can, phone ahead at a time when they are not busy and you will generally find that they are happy to discuss any dietary requirements with you and explain what dishes may be suitable.
Independents are also normally more flexible and are happy to cook up something off menu that will be appropriate.
For the purpose of this post I will concentrate on the chain restaurants that I have had a good experience with as these will be available to people all over the country and not just my local area.
PLEASE ALWAYS DOUBLE CHECK INGREDIENTS WITH THE RESTAURANT STAFF BEFORE ORDERING
My top 7 child friendly restaurants that are great with food allergies
1. Zizzi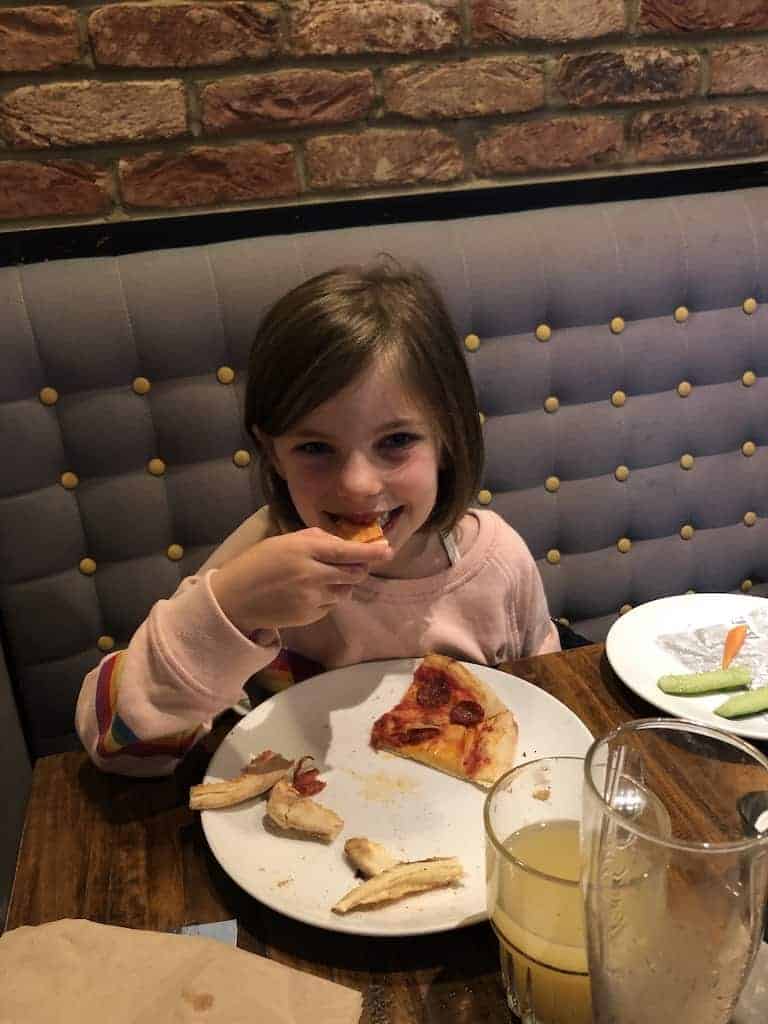 As chains go, Zizzi in my opinion smash it. Their website is jam packed full of allergy information. They have separate non-dairy & vegans menus (which is great if you are allergic to milk & eggs) along with full allergen information for every dish on the menu including drinks.
The staff at numerous sites have always been really knowledgeable regarding allergies and very understanding.
They have gluten free pizza bases & pasta, vegan cheese and lots of other options too. The "Bambino" kids menu has plenty of choices and you are guaranteed to find something tasty that your little one will be able to eat and enjoy.
They have a great selection of dairy & egg free sorbets too, going far beyond the usual lemon! The added bonus is they always seem to have discounted offers too, so it's win, win!
2. Nando's
We love a "cheeky Nando's" in our house and it was the first restaurant that our little girl ate at.
Each dish has individual allergy information on their website which is easily accessed by clicking the "i". They also have a big detailed allergy folder available in every restaurant.
The "Nandino's" chicken breast fillet and chips is free from all of the top 14 allergens (as of Nov 19 - although watch out for may contains ) and who can go wrong with chicken and chips! Their chilly billy lolly's always go down well with our little girl too.
3. Pizza Express
We have eaten at Pizza Express for a little while and my little girl always had a pizza with no cheese as she has a milk allergy, but now Pizza Express also do a vegan mozzarella and this is a game changer! She now feels like she can have a "proper" pizza like everyone else.
They also do gluten free dough balls and pizza bases, along with a good range of options for most of the top 14 allergens. Again they have fab allergy details online too.
You can't go wrong with a pizza for kids and I'm sure the grown ups don't mind either!
4. Côte
We are big Côte fans and often eat here without the children. We were initially wary about bringing my little girl here as they didn't used to have an allergy menu online, however the staff were so accommodating and were happy to swap menu items around to make sure what they served was suitable that it became a new favourite!
They now have detailed allergy info online including a separate gluten free menu.
Cote also have just launched "Cote at Home" where they offer lots of the restaurant classics to be enjoyed in the comfort of your own home.
Full allergy information is available easily on the Cote at Home website by clicking on each individual dish and there is lots to choose from!
5. Café Rouge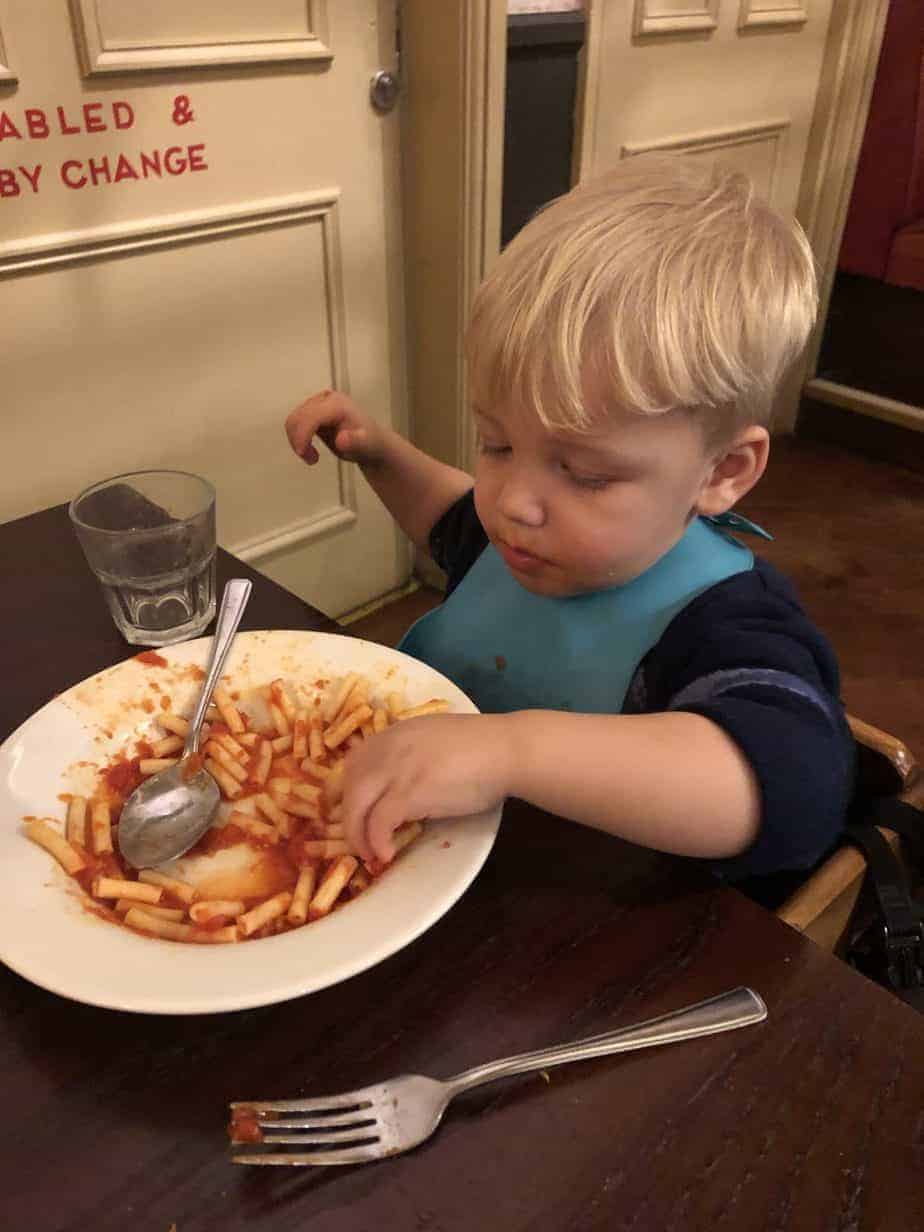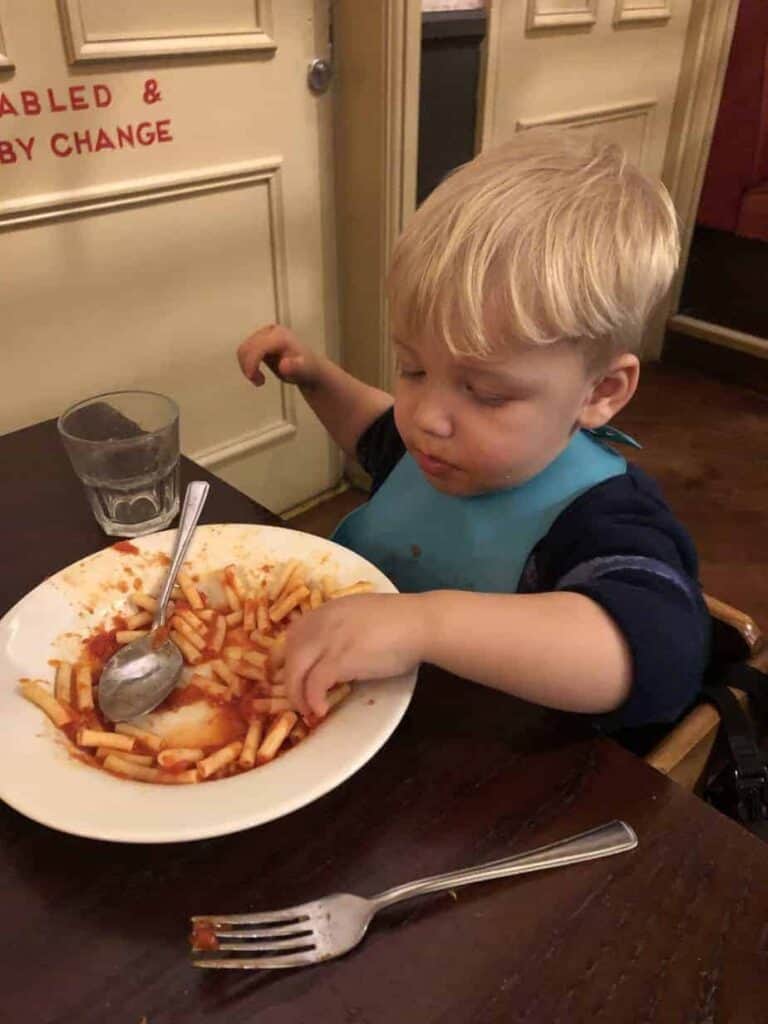 Café Rouge is always our go to when we are at Center Parcs but they have sites all over the country. Their tomato pasta is a winner in this house.
They have a 3 course kids menu which is really good value with plenty of choice for different food allergies.(full allergy information is available on their website). Staff are really knowledgeable and the main adult menu is really tasty too!
6. Las Iguanas
This is another restaurant that we discovered at Center Parcs and then realised that there was one 10 minutes down the road!
The children's menu has the normal chicken nuggets/fish fingers but there are also some different options including taco's & quesadilla's (with dairy free cheese!).
If you have a gluten allergy they also do gluten free burger buns, nachos and tacos too. Excellent info online and they do great cocktails for the adults!
7. Carluccio's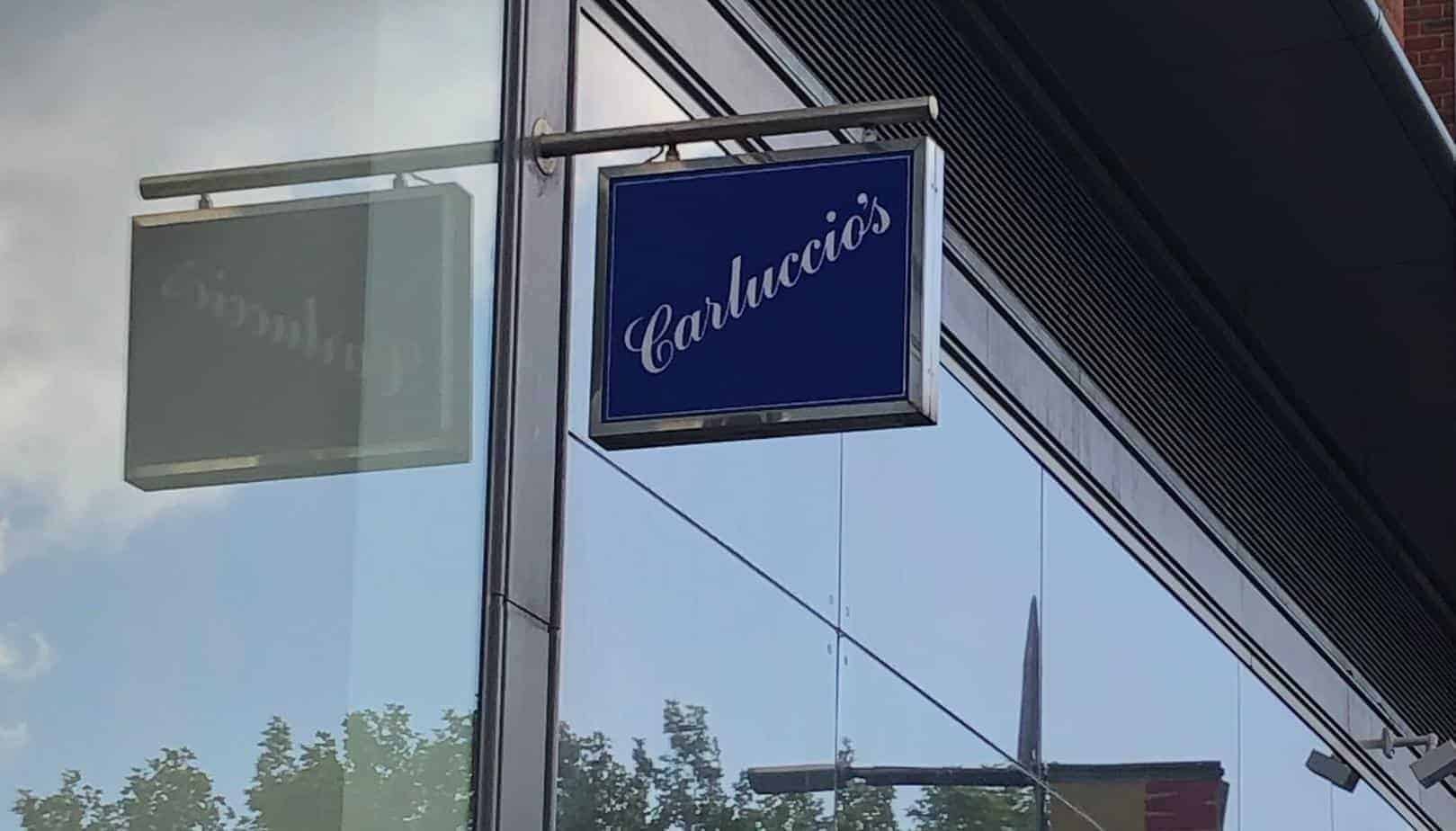 There is a Carluccio's in our local town but we had never been there until recently. I decided to check out their allergy info online and we decided to try it out.
I was presently surprised at how clearly and easily available the allergy info was, it is a similar style to Nando's whereby you can find out the ingredients for each dish on the menu by clicking on the "i".
If you have a milk or egg allergy there isn't much else as a main course apart from tomato pasta and their version of spaghetti bolognaise but most kids love either of these! They also offer gluten free pasta too and the usual kid's ice lolly for pudding. We would definitely come back here.
What are your favourite allergy friendly restaurants to eat at?