Since the recent rise in popularity of Veganism in the UK, there are a lot more egg & dairy free food products widely available in mainstream supermarkets. Mayonnaise being one of them. Some are ok, most are slightly grim, but is Hellman's Vegan Mayo any good? Read on for my review on Hellman's Vegan Mayo and find out!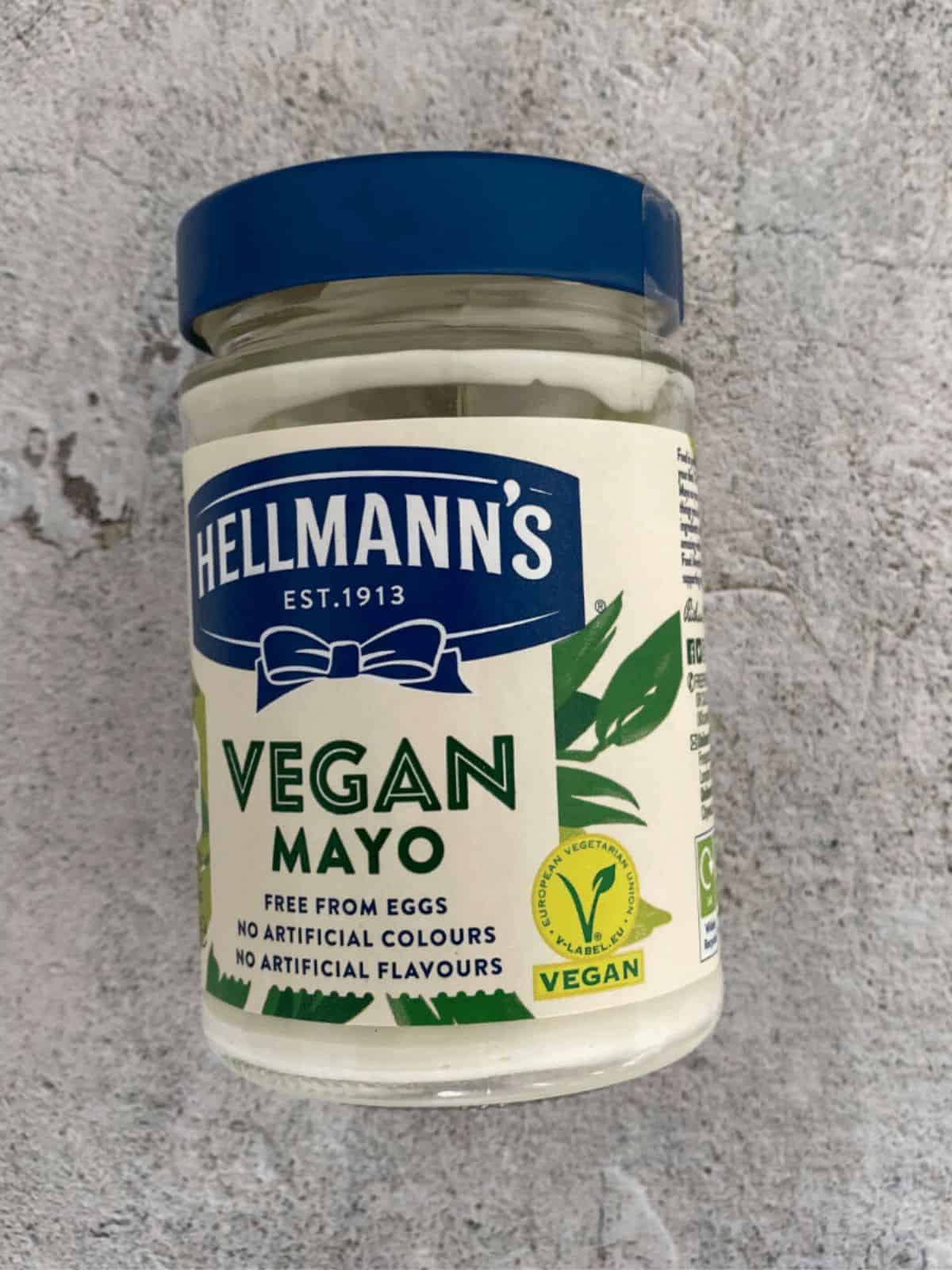 What does Vegan mean?
According to the Cambridge English Dictionary the official description is -
"A person who does not eat or use any animal products, such as meat, fish, eggs, cheese or leather"
As I mentioned above, veganism has become much more commercially accessible in recent years.
This is great news for people with egg & dairy allergies, as all vegan products will automatically be dairy and egg free due to these ingredients deriving from animal, so be sure to check out vegan products in the supermarket as well as "free from".
What is Hellman's Vegan Mayo made of?
The vegan version of Hellman's Mayo has all of the same ingredients as the standard version apart from… the egg!
They have replaced this with modified maize starch. This is basically corn flour that has been modified in some way to change its properties. One of its uses, as in this case, is as a thickener and binder. It is used in the same way in a number of other foods like yoghurt.
Hellman's Vegan Mayo also contains no artificial colours or flavours and is naturally gluten free too.
**PLEASE NOTE HELLMAN'S VEGAN MAYO CONTAINS MUSTARD**
Is Hellman's Vegan Mayo more expensive than standard mayo?
The RRP for Hellman's Vegan Mayo is £2.49 for 432ml. (Price in Tesco as at October 2021)
If we compare this with 430ml of standard Hellman's mayonnaise which retails at £1.50 (October 2021 - Tesco) the difference is as follows
Standard mayo = 35p per 100ml
Vegan mayo = 57p per 100ml
This means that per 100ml the vegan mayo is 22p more expensive. (as per October 2021)
As speciality products go, I don't think this is too bad. Hopefully one day though vegan or "free from" product prices will fall in line with the cost of the standard equivalent.
How does the taste of Hellman's vegan mayo compare to standard mayo?
Now let's cut to the interesting bit…… how does it taste?
In one word….. "AMAZING"
Over the years I have tried quite a few egg free mayonnaises and whilst some were quite frankly awful, others were perfectly fine. This Follow your Heart Vegenaise was the mayo we used before we discovered the Hellman's. It didn't taste quite like the real thing but was quite tasty and was fine to use sparingly in a sandwich.
UNTIL ….. HELLMAN'S VEGAN MAYO ARRIVES
I challenge you to taste test this and try to tell the difference. It has the creaminess and tang of standard mayonnaise, looks the same and tastes just like it too.
They also do a garlic version too!!
Can I make flavoured mayo with Hellman's Vegan Mayo?
You sure can!
The possibilities are endless!
Here are some ideas of things you can add to the mayo to ramp up your flavour combinations to a whole new level.
Pesto
Garlic (Crushed)
Lemon
Sriracha
Lime
BBQ sauce
Wasabi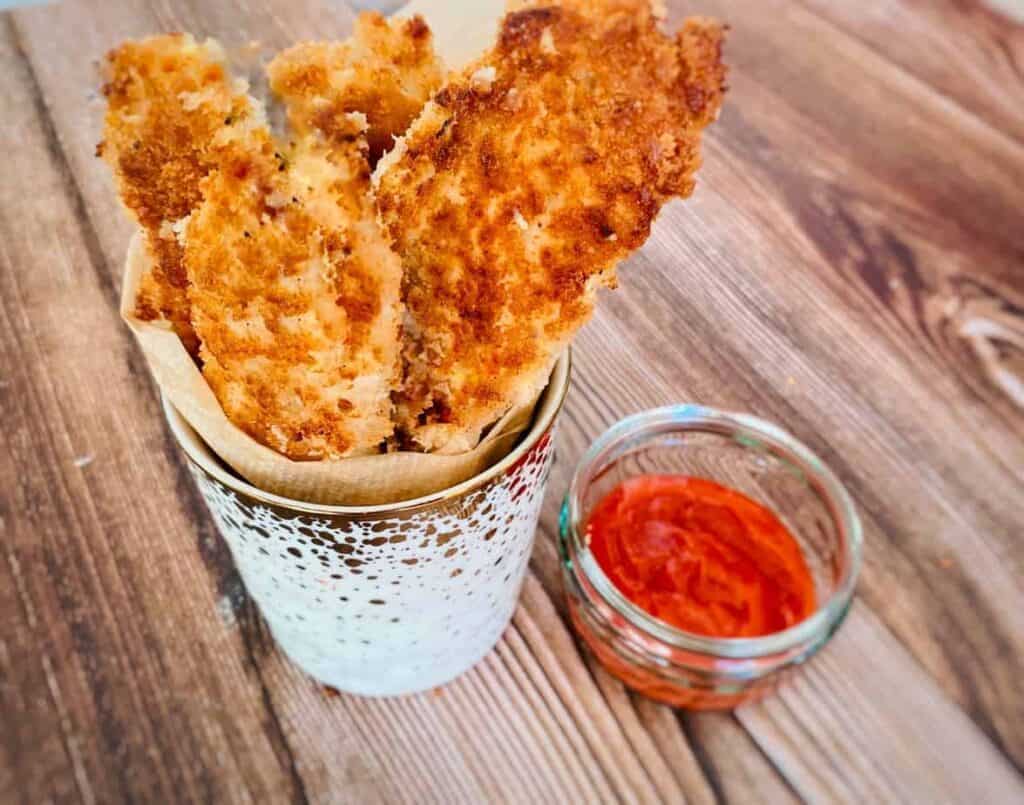 Dairy & Egg Free Homemade Chicken Goujons
What do you think of Hellman's Vegan Mayo? Share your thoughts and recipe ideas below.