Fish pie is a classic dish that is typically made with flaked fish (cod, haddock, pollock or salmon are popular favourites) and a creamy sauce, which is then topped with fluffy mashed potatoes and baked in the oven until the top is golden and crispy.
Other ingredients such as peas, carrots, onions, and cheese can also be added to the filling for additional flavour and texture.
Fish pie is a popular dish in the United Kingdom and other parts of Europe, and it's often served as a comforting and satisfying meal during colder months.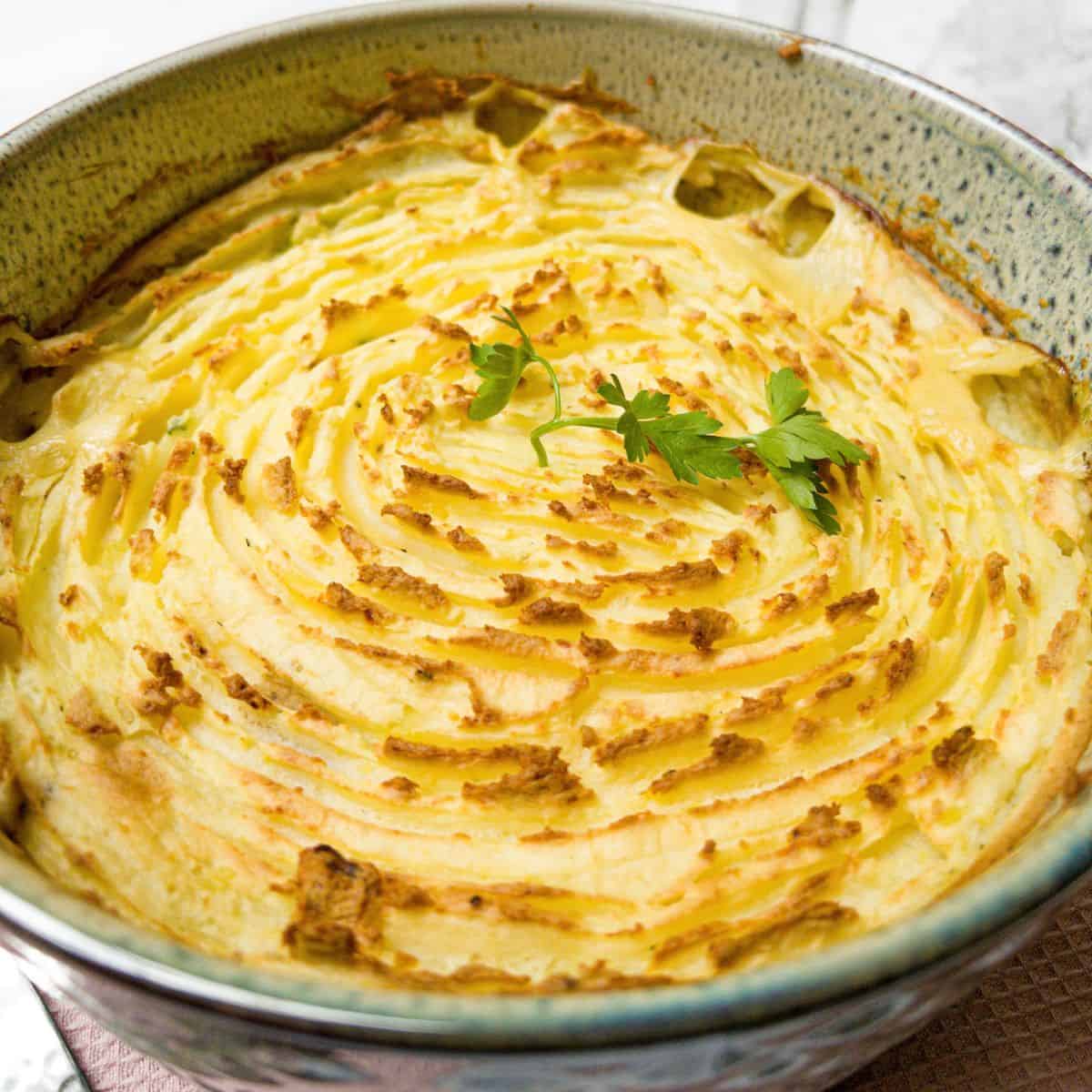 Traditionally though, fish pie isn't dairy free. This is because the creamy sauce that is in the pie contains milk, however, if you follow a dairy-free diet check out the recipe for my Dairy Free Fish Pie here.
Don't know what to serve with fish pie? Here we will explore 9 delicious side dishes that are perfect accompaniments to this hearty and warming comfort food.
*Disclosure: This post may contain affiliate links - This means I receive a commission for purchases made through those links, at no cost to you. Please click here for further info*
What To Serve With Fish Pie?
1. Minted Mushy Peas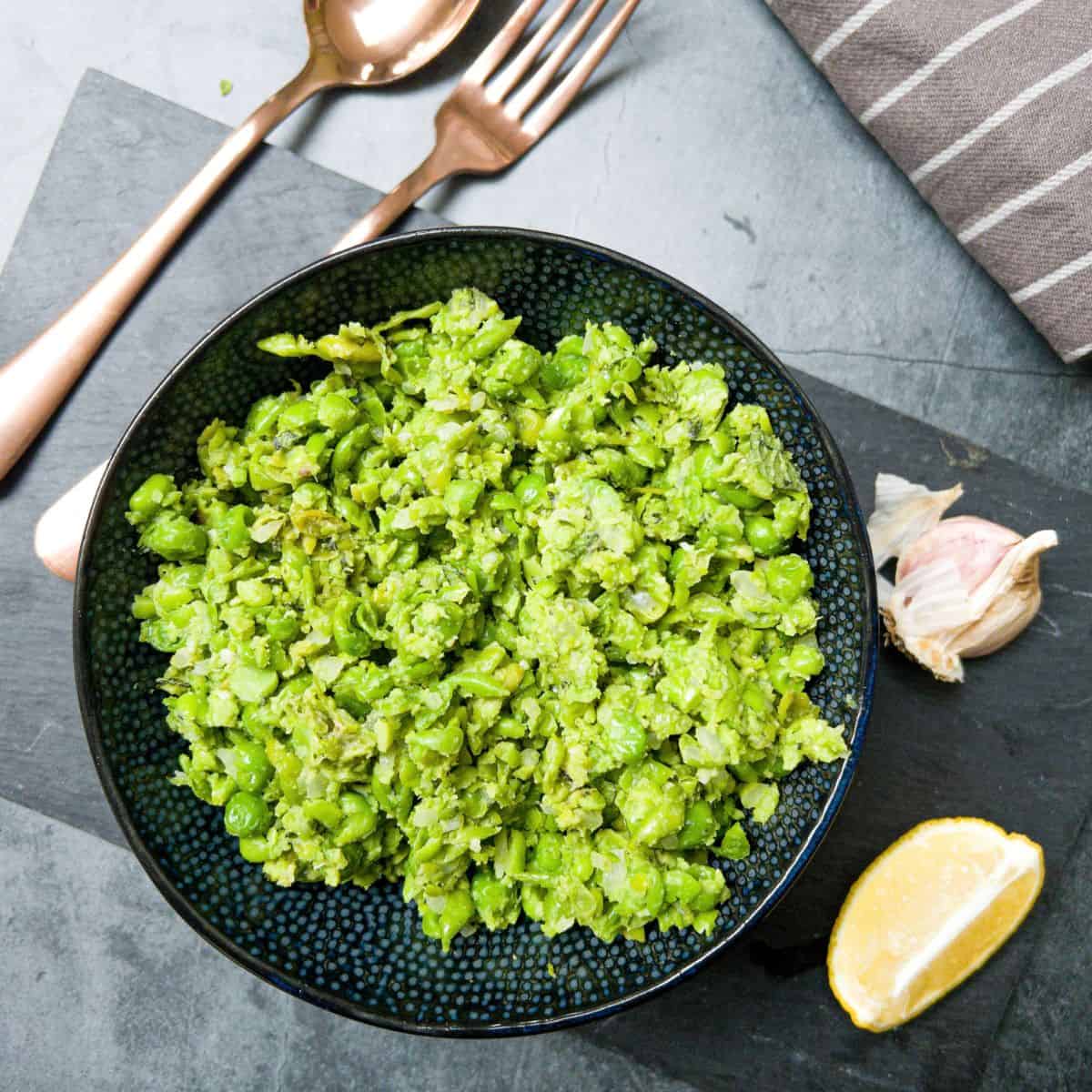 Simply fry off some onion and garlic until they become fragrant, then mash together along with the peas, some fresh chopped mint and the juice of a lemon. The fresh, zesty flavour of the Minted Mushy Peas makes a great quick and easy side dish for fish pie.
2. Roasted Green Beans & Carrots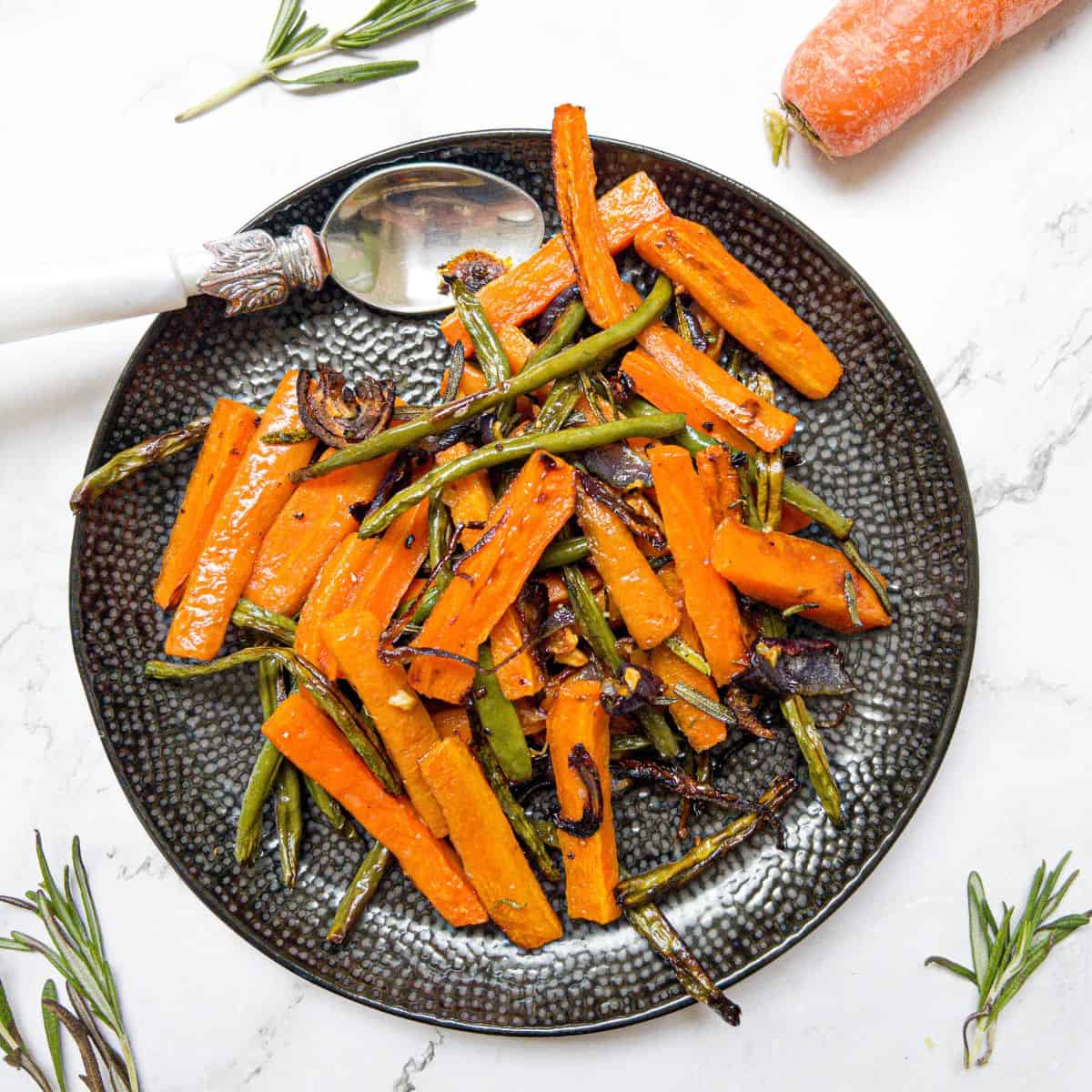 With these Easy-Roasted Carrots & Green Beans, the veggies take on a caramelised, sweetened taste and the fresh rosemary and pungent garlic all come together to create an explosion of flavour in your mouth that you just don't get from boiling or steaming the vegetables.
3. Sweetcorn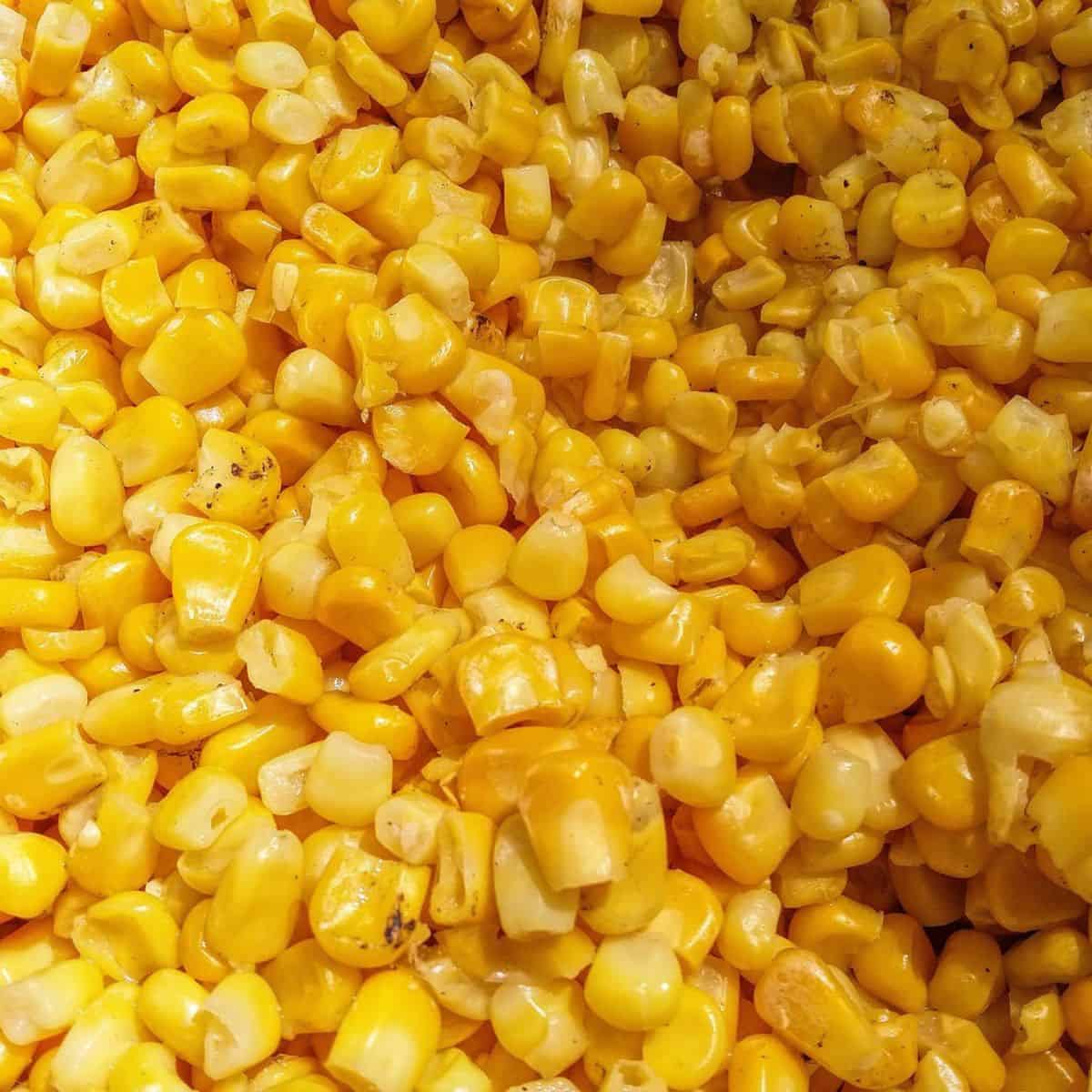 Serving sweetcorn with fish pie can be a delicious and satisfying combination. The sweetness and crunchiness of the corn complement the rich and creamy texture of the fish pie. Additionally, the bright yellow colour of the corn adds a nice splash of colour to the dish. Sweetcorn is also a nutritious addition to the meal, as it is a good source of fibre, vitamins, and minerals. It's a great choice when you are short on time, just open the tin and serve either hot or cold alongside your fish pie.
4. Baked Beans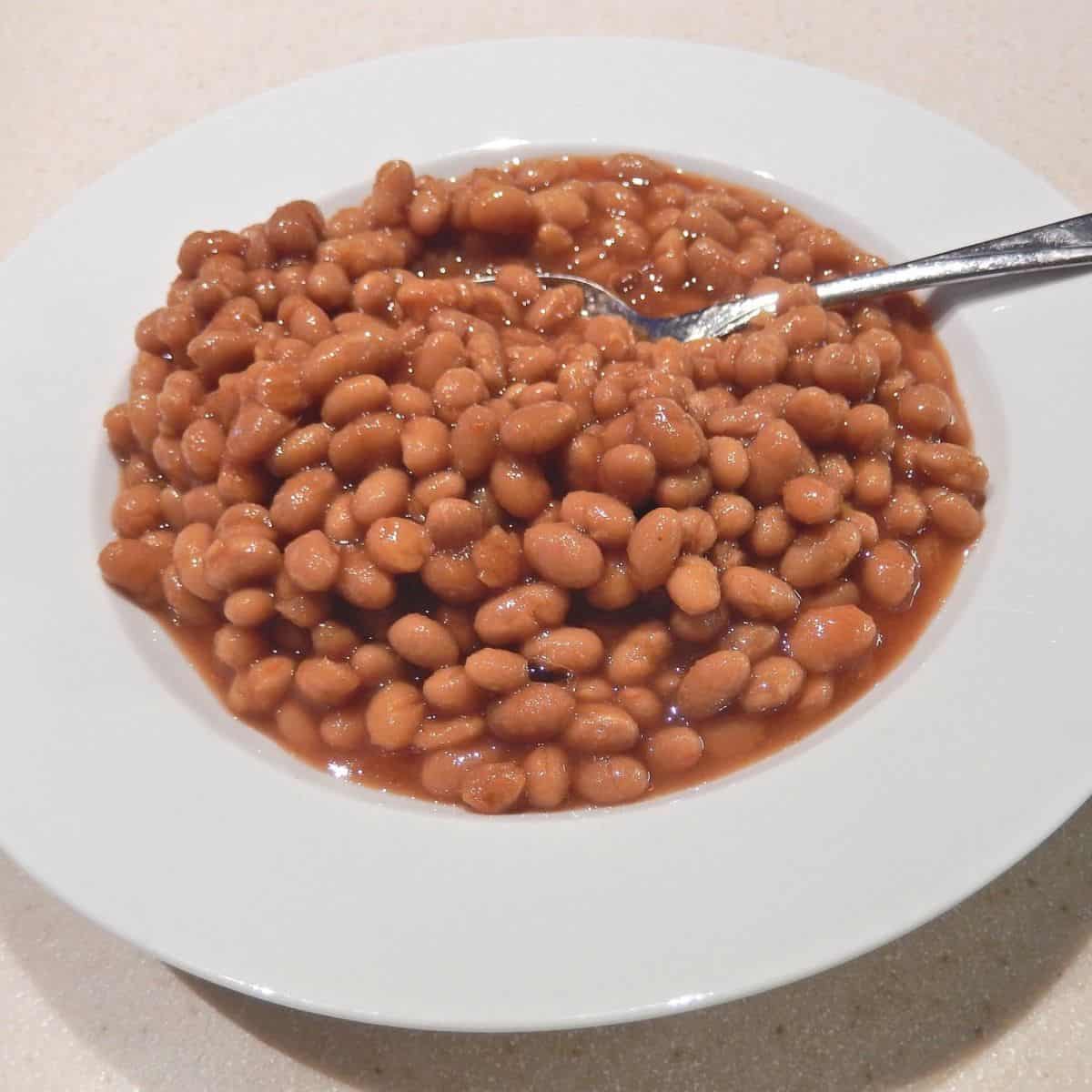 Shhhh!!! Serving baked beans with fish pie may seem like an unconventional pairing but hear me out! Baked beans are my guilty pleasure… and they are delicious with a fish pie. The sweetness & tanginess of the beans really complements the savoury flavours of the pie. They are great mixed in with the mashed potato!
5. Garlic Bread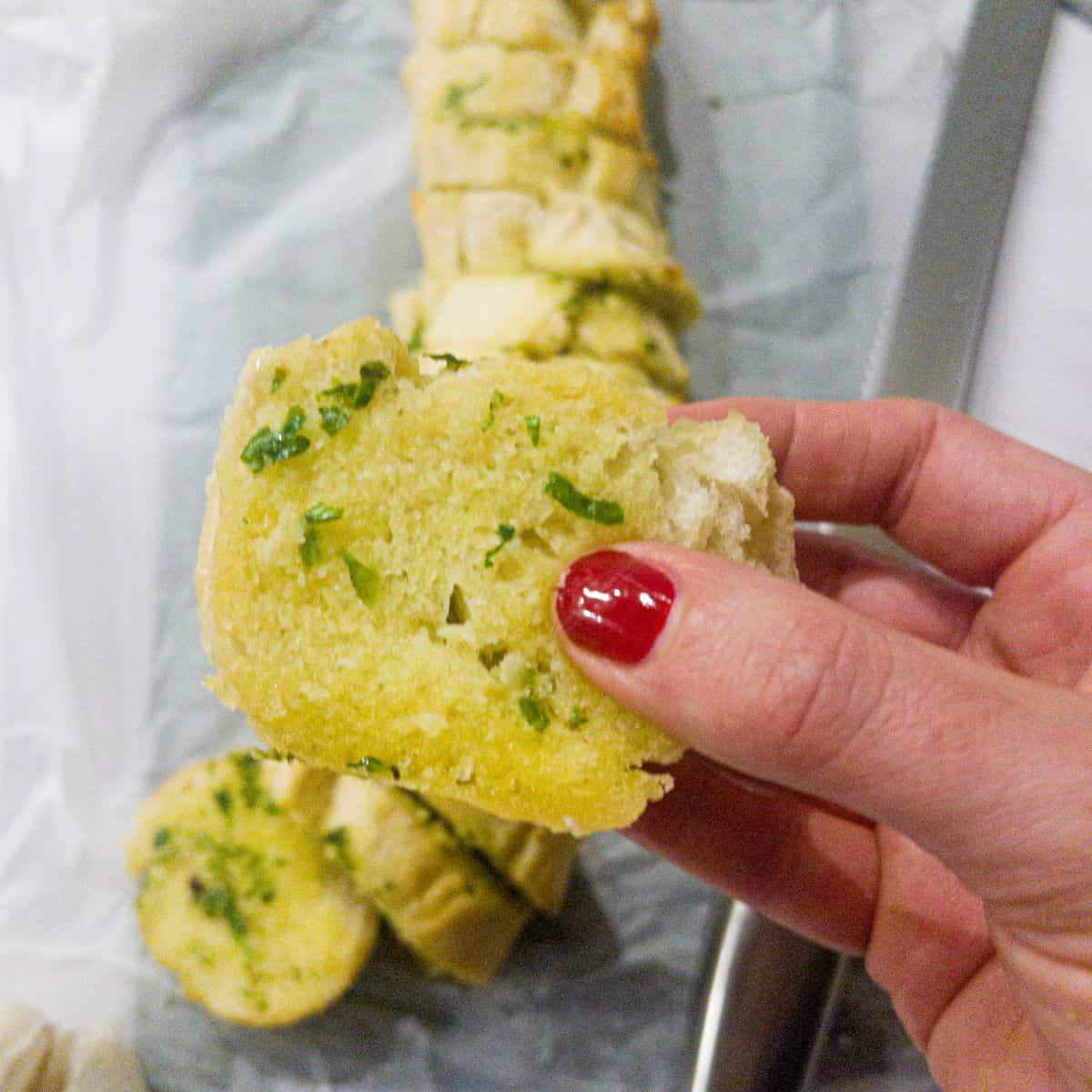 The warm and crispy texture of the garlic bread contrasts nicely with the creamy and smooth texture of the fish pie, providing a nice balance of textures. Additionally, the garlic and herb flavours in the bread complement the savoury and mild flavours of the fish pie. This recipe for Dairy-Free Garlic Bread With Fresh Parsley is a great option.
6. Brussel Sprouts With Bacon & Garlic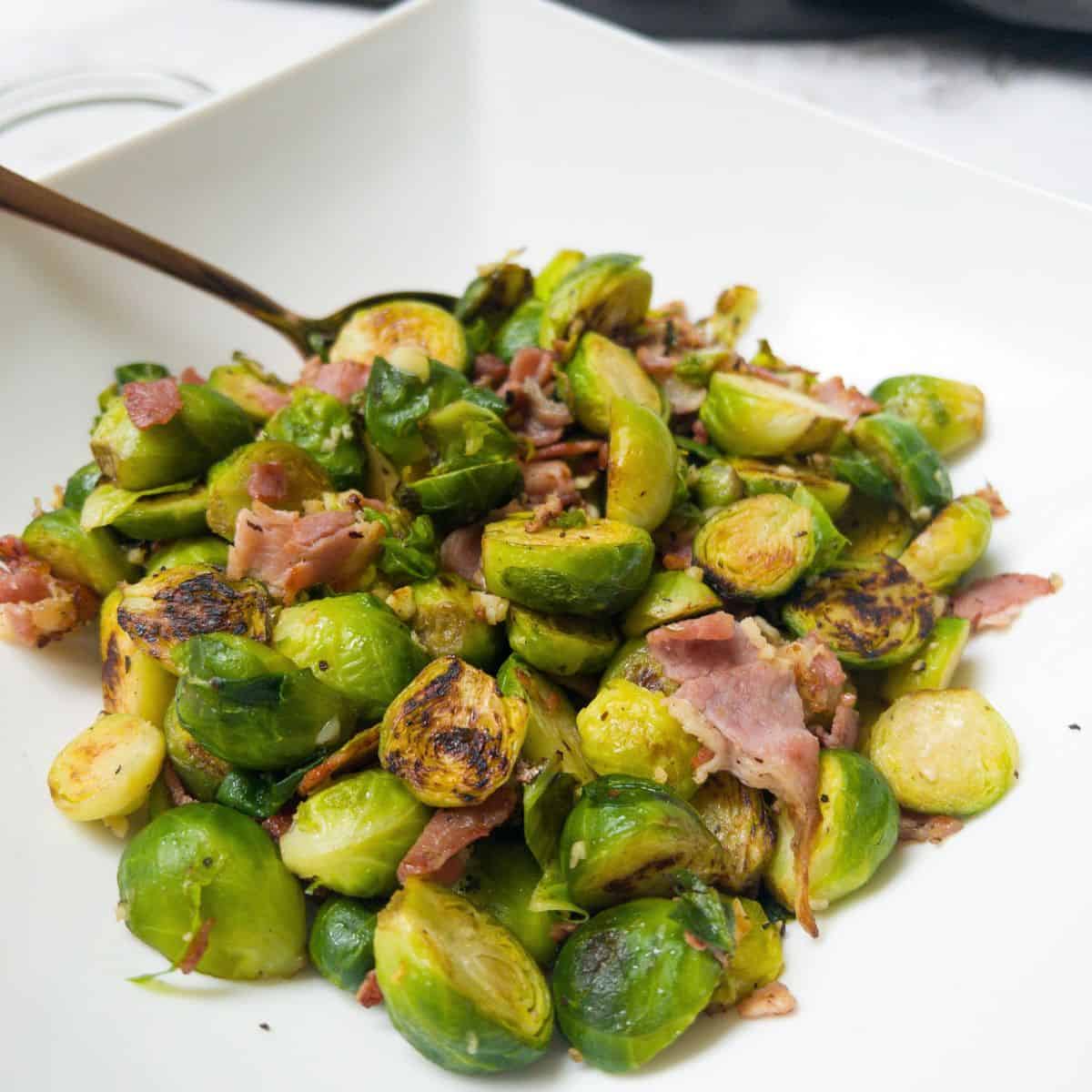 Brussel sprouts aren't just for Christmas you know! These Brussel Sprouts With Bacon & Garlic are really easy to make and will convert anyone into a sprout lover.
7. Red Cabbage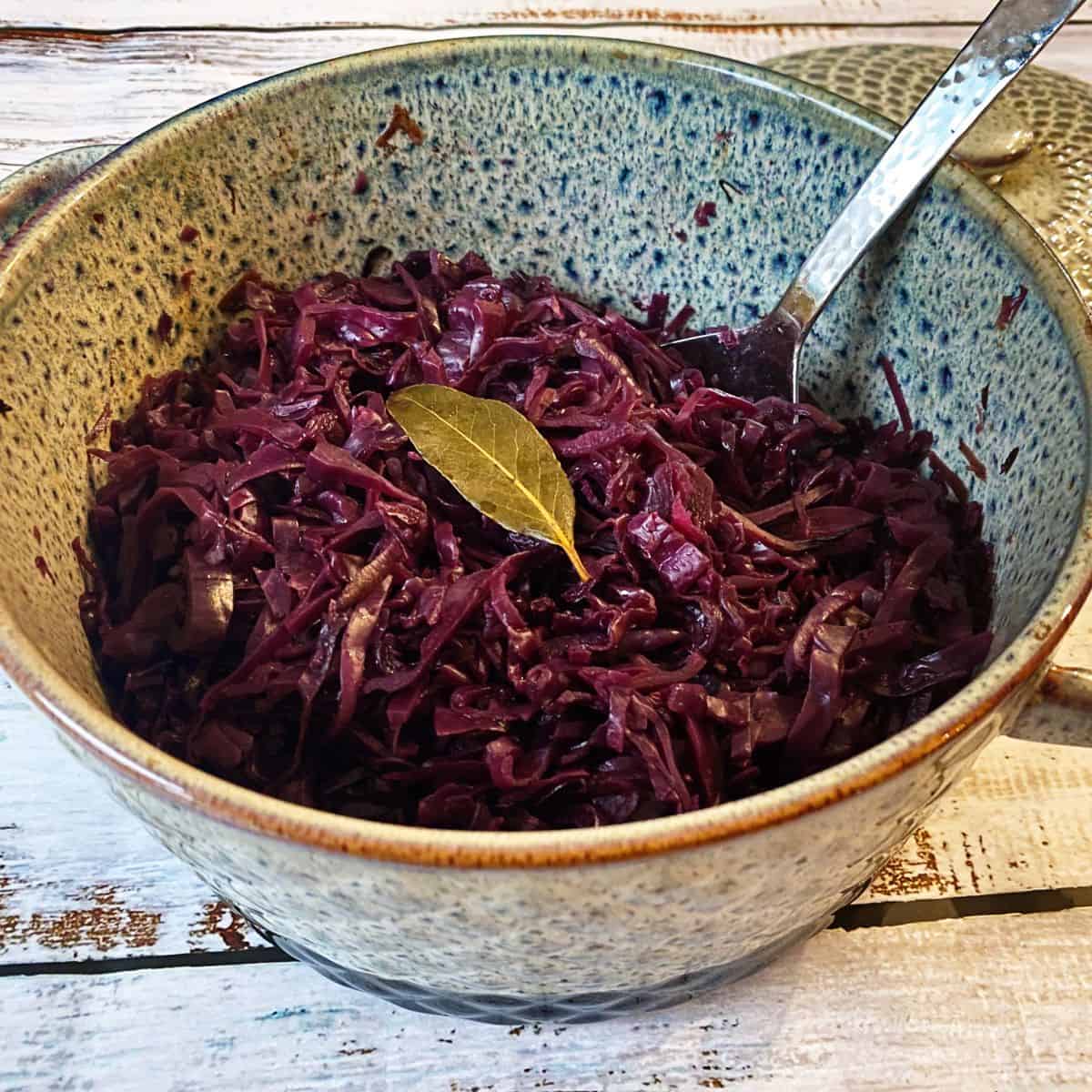 The tangy and sweet taste of the red cabbage provides a nice contrast to the savoury and creamy flavours of the fish pie. Additionally, the bright red colour of the cabbage adds some colour to the plate. Pair your fish pie with this Slow Cooked Red Cabbage for a warm and hearty meal.
8. Sautéed Spinach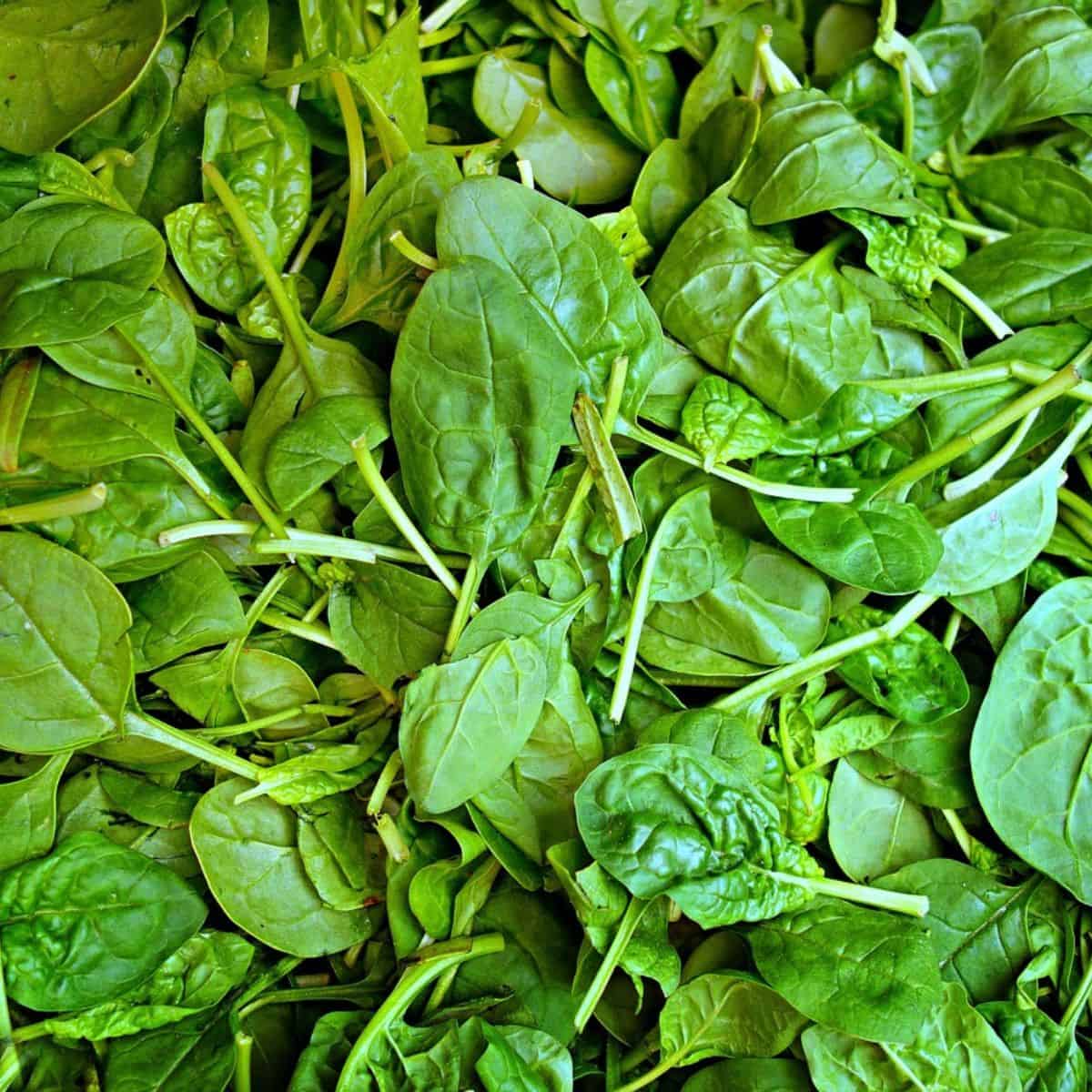 Spinach is a highly nutritious side dish that is rich in vitamins, minerals, and antioxidants, making it a healthy and tasty addition to the meal. Sauté spinach in a pan with some olive oil and garlic for an iron-rich accompaniment to your fish pie.
9. Broccoli
Whether steamed, roasted or sautéed, broccoli can be a great side dish to accompany fish pie, adding both flavour and nutrition to the meal. Whether you like the traditional broccoli or its tender stem relative, it makes a great addition to your fish pie.
Alternative Toppings
Why not swap traditional potato for a sweet potato mash topping? You could even use this Carrot & Swede Mash for something a little bit different.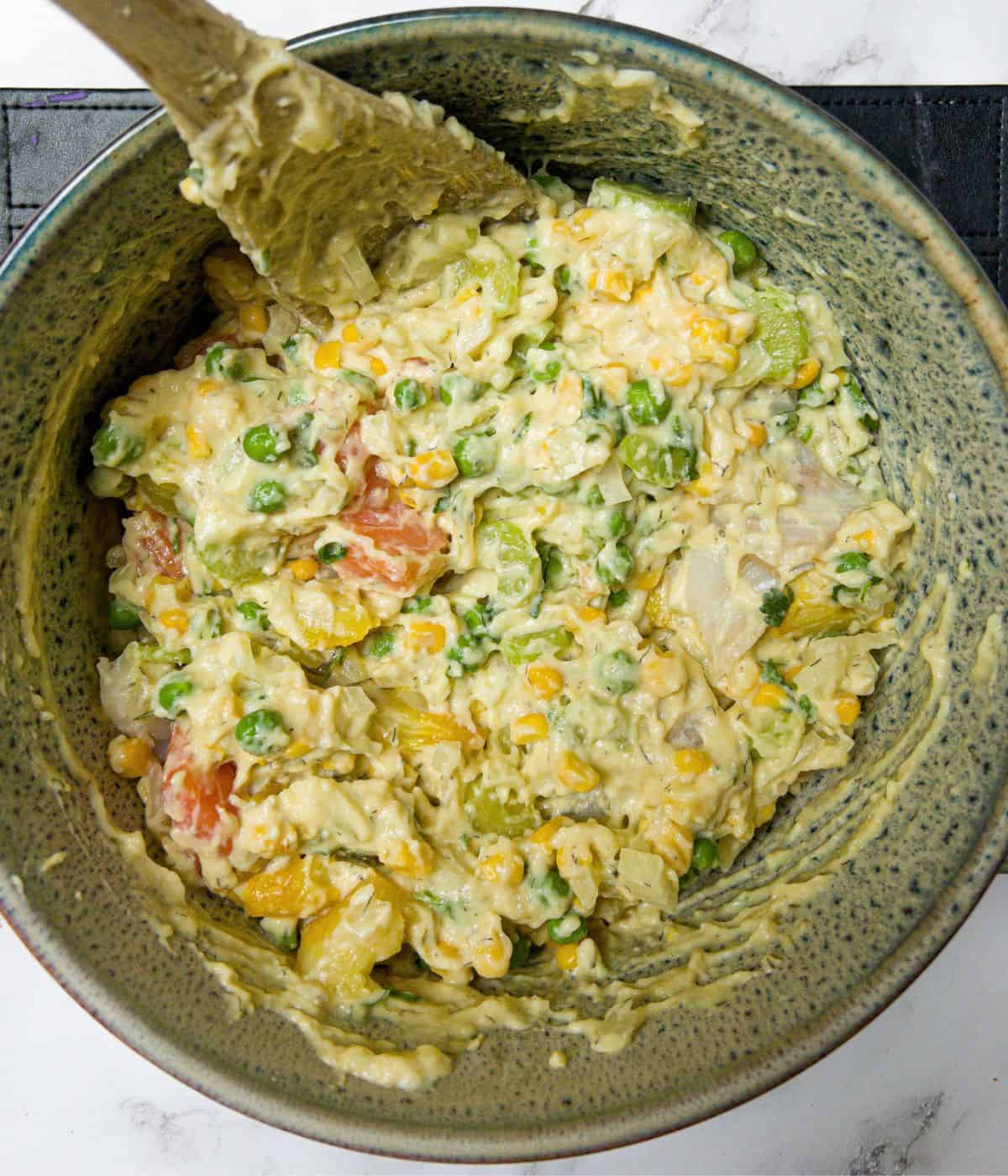 Fish Pie FAQ
How long does fish pie take to cook?
Fish pie usually takes around 30-40 minutes to cook in a preheated oven at 200°C/400°F.
Can I reheat fish pie?
Yes, you can reheat fish pie in the oven or microwave. Just make sure it is piping hot all the way through before serving.
What type of fish is best for fish pie?
Any firm white fish such as cod, haddock, or pollock work well in fish pie. Salmon, smoked haddock, and prawns are also popular choices.
Whats your favourite side to serve with fish pie? Have I missed any out? Let me know in the comments below!