Halloween is nearly upon us! This collection of 15 allergy friendly spooky Halloween treats has options for dairy free, egg free, gluten free and nut free so you are guaranteed to find something everyone can enjoy!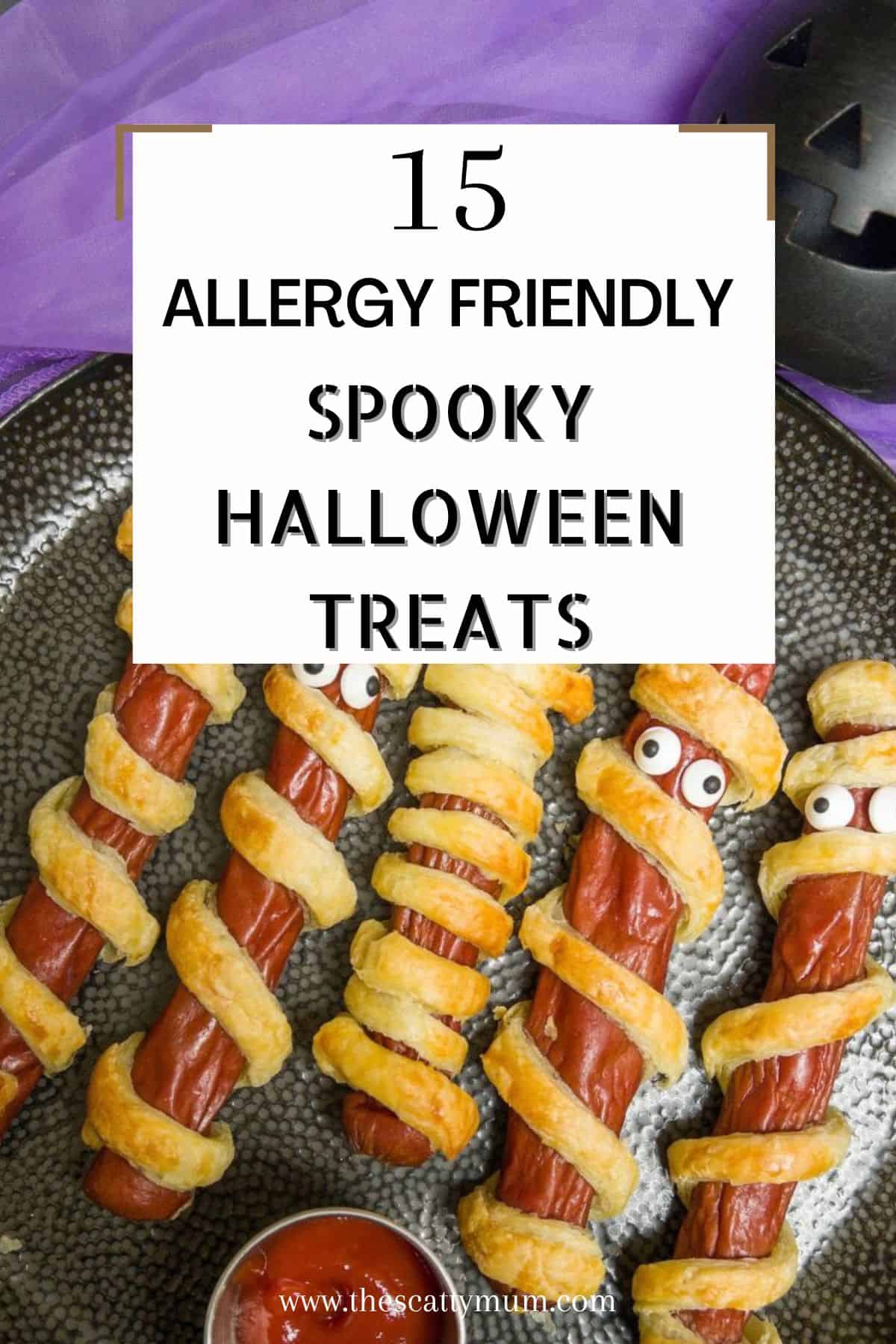 It can be un-nerving if your child has food allergies and attends a party where there is food going to be served, although my 6 top tips to manage your child's allergies at a birthday party can help alleviate this anxiety.
Why not take the worry away and host your own! That way, you can pick the food you are going to serve and you can be sure that everything will be safe for anyone who has a food allergy.
Halloween tea parties are becoming really popular and the kids will love to help you decorate the house and prepare these fun food ideas for their family and friends to enjoy.
You can buy Halloween decorations or make your own if you are feeling crafty, put together a Spotify playlist of creepy, spooky tunes, play some games like apple bobbing and seeing who can wrap up a person the fastest in toilet paper like a mummy (remember that one!?).
If you are going to celebrate Halloween with a meal out, check out my guide to the 7 Best Chain Restaurants For Children With Food Allergies.
In this collection there are sweet, savoury and healthy options, with gluten free, egg free, dairy free and nut free options so you will be sure to find something that is suitable for the most common food allergies.
So pop on your witches hat, turn up the spooky tunes and get prepping for your Halloween Soirée!