Looking for ideas on what to serve with Roast Potatoes? Look no further! From classic roasts to alternative meat, fish & veggie options, we have 21 delicious sides to choose from!
*Disclosure: This post may contain affiliate links - This means I receive a commission for purchases made through those links, at no cost to you. Please click here for further info*
Roast potatoes are somewhat of a British institution!
Every Sunday, millions of Brits tuck into a traditional roast dinner, which normally consists of a roasted piece of meat, accompanied by roast potatoes (check out my brilliant slow cooker roast potatoes here) and lots of vegetables like cauliflower cheese, carrots & peas.
However, roast potatoes are just too delicious to just eat on a Sunday! So I have come up with this list of 21 delicious sides of meat, fish and veggie options that you can eat with roast potatoes any day of the week!
Jump to:
🤔 What Is A Roast Potato?
A roasted potato is a classic side dish made by roasting potatoes in the oven until they are crispy on the outside and fluffy on the inside.
The potatoes are typically peeled and chopped into chunks, then par-boiled before being seasoned with salt and pepper, tossed into hot oil and placed in a preheated oven. The high heat of the oven causes the potatoes to become crispy and golden brown on the outside while remaining soft and tender on the inside.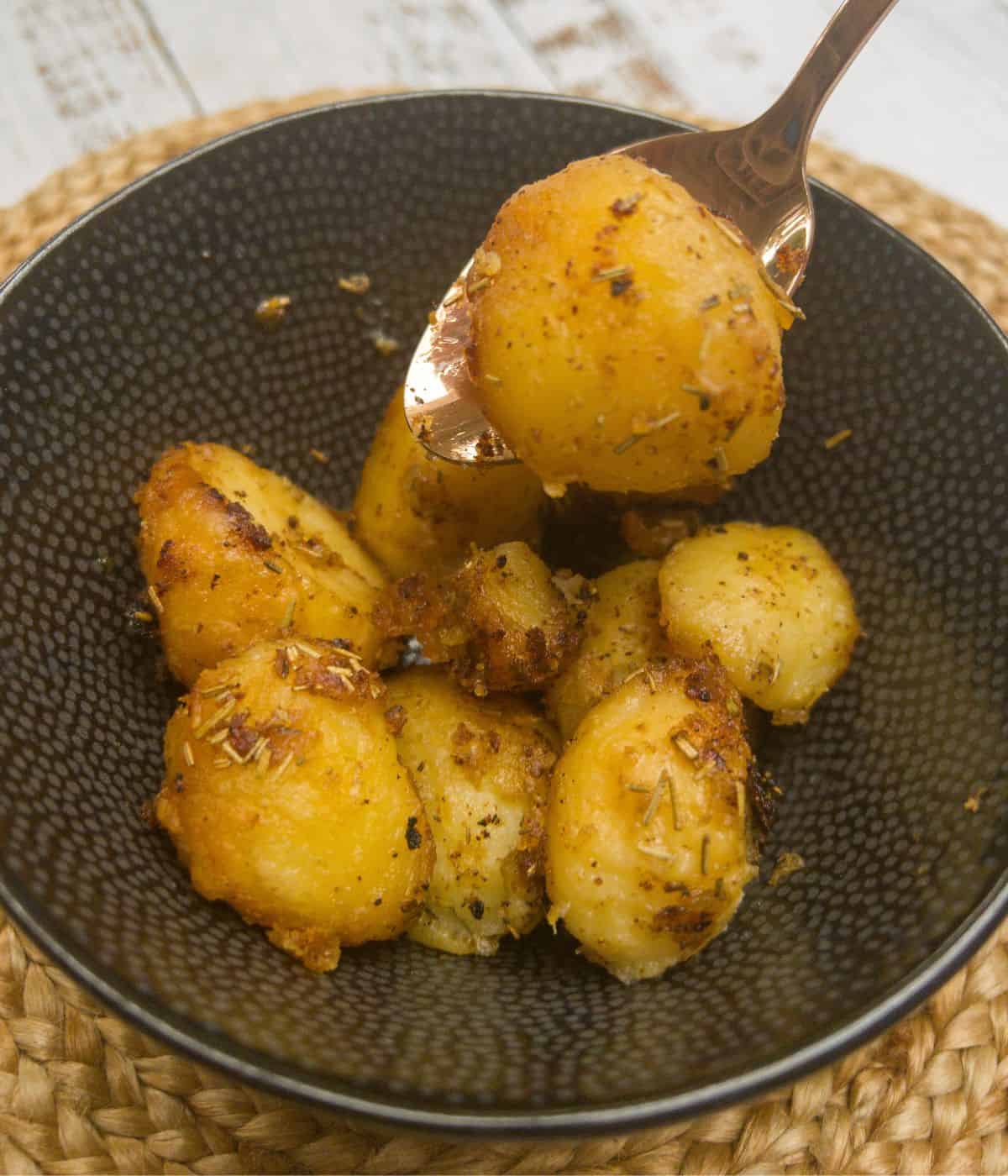 What To Serve With Roast Potatoes?
Here we will explore 21 delicious side dishes that are perfect accompaniments to this hearty and warming comfort food.
There are dairy-free, egg-free and gluten-free options, as well as dishes free from other food allergens, so there is something here for everyone.
Hope this gives you some alternative ideas!
🌟 Meat Options
🌟 Fish Options
🌟 Vegan & Veggie Options
💬 Roast Potato FAQ
What do you love to serve with your roast potatoes? Let me know in the comments below!