This collection of 17 recipes using silken tofu has delicious sweet and savoury ideas, so there is something for everyone!
Tofu is a great source of protein, iron, and calcium, making it a popular choice for vegetarians and vegans. It is also low in calories and cholesterol-free, making it a healthy alternative to meat.
There are many different types of tofu, which all lend their hand to a variety of recipes, both sweet and savoury.
It is such an underrated ingredient and I'm sure once you have tried it you will totally agree!
If you want to head straight to the delicious silken tofu recipes, navigate there using the table of contents below!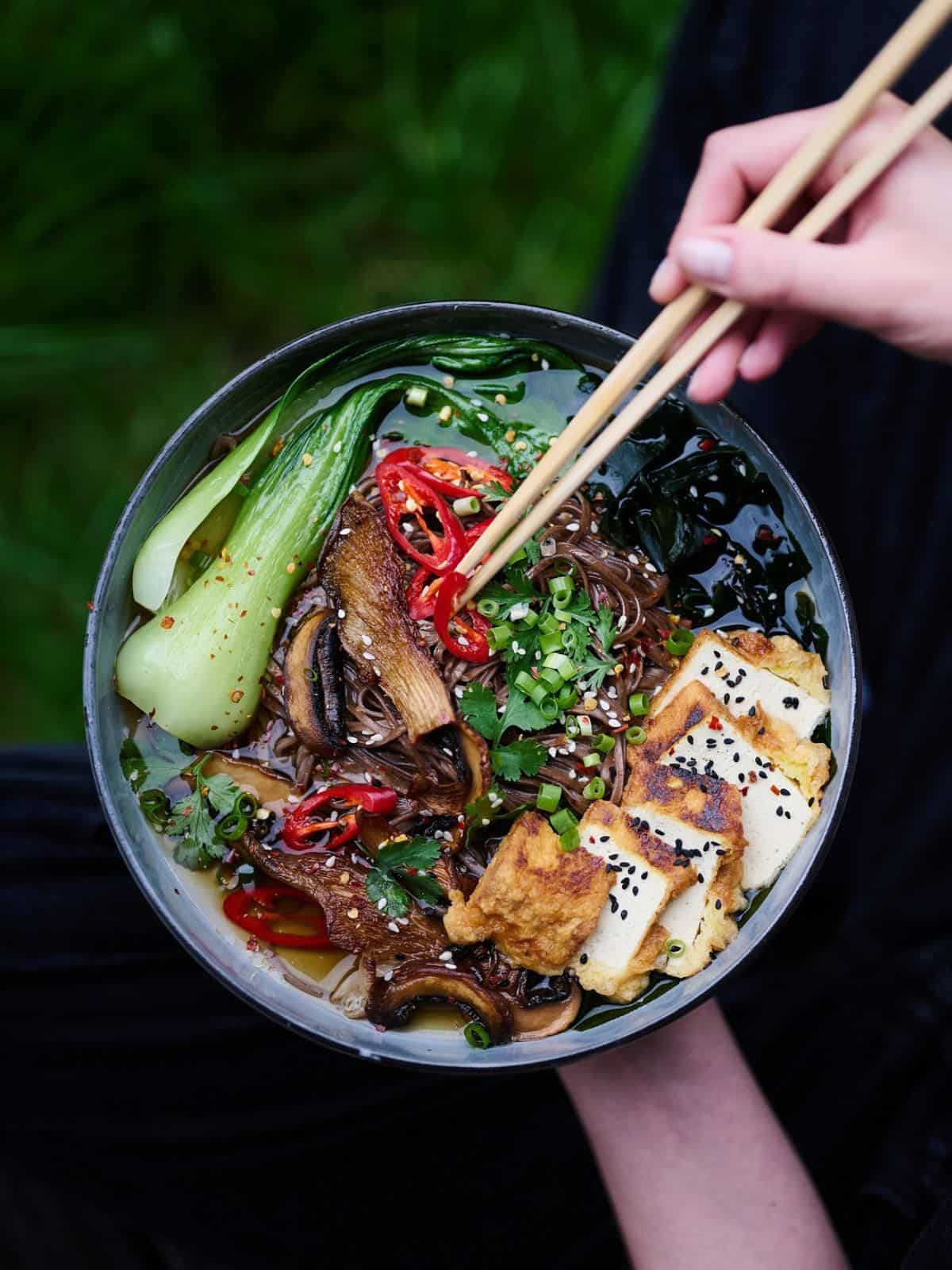 *Disclosure: This post may contain affiliate links - This means I receive a commission for purchases made though those links, at no cost to you. Please click here for further info*
Jump to:
🧐 What Is Tofu Made From?
Tofu, also known as bean curd is a popular plant-based protein option that is eaten all over the world, but is extremely popular in East Asia.
The main difference between silken and firm tofu is the way they are made. Silken tofu is made using coagulants that are added to soy milk, which causes it to solidify. The coagulation process is stopped before the curds and whey separate, resulting in a smooth and creamy tofu. Sounds complicated doesn't it!
Firm tofu, on the other hand, is made by pressing the curds and whey together to remove excess liquid, resulting in a firmer and denser tofu, much like how you make traditional cheese!
⚡ What Are The Different Types Of Tofu?
You may just think that tofu is tofu right? There are 4 different types of tofu that you will regularly find in stores.
They are all made from soy beans but the difference lies in the water content. The more water in the tofu the "softer it is" where as the more water taken out will result in a "firmer" tofu.
Here I will walk you through the main types and dishes they are commonly used for.
Silken
This is the softest tofu of them all and has the highest water content. It has a soft and creamy texture which will fall apart in your hands if you pick it up. It's great raw and is most commonly used in smoothies, soups, desserts like cheesecakes & dips.
Regular
This type of tofu is firmer than silken, yet softer than firm, sitting in the middle of the two, so is called regular. Because it is still fairly soft, it will break up if handled vigorously, so is often used in stews or soups as well as making "tofu scramble" which is a popular vegan version of scrambled eggs.
Firm
This is the most common and popular type of tofu and is really versatile. It has quite a firm texture and can be handled easily. It is great for stir-frying, grilling and marinating.
Extra Firm
This is the most dense and is great for cutting in cubes and using instead of a meat protein, as it holds it's shape really well.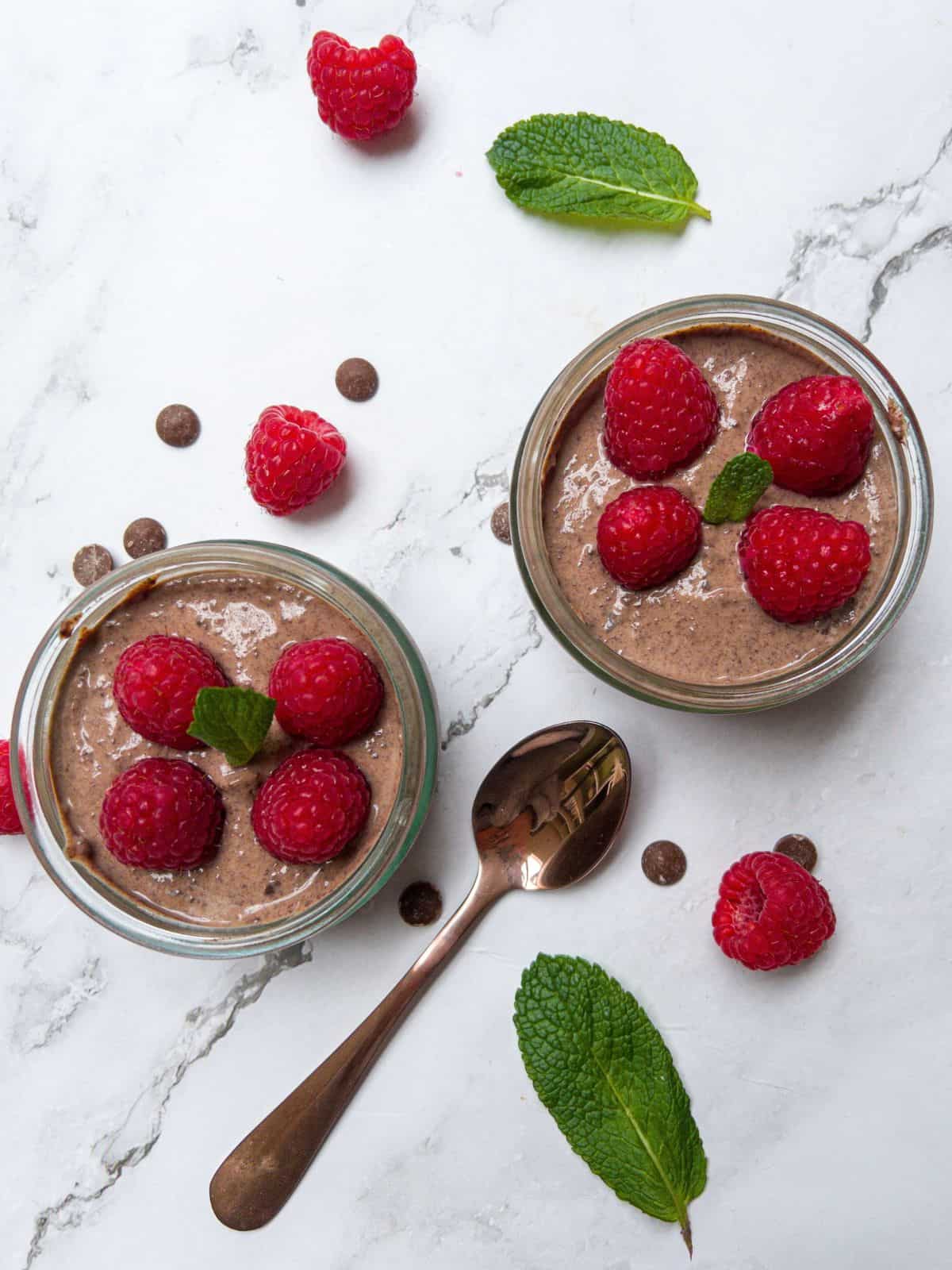 🌱 Nutritional Benefits Of Silken Tofu
One of the most notable nutritional benefits is its high protein content. It contains all essential amino acids, making it a complete protein source. This makes it a great option for vegetarians and vegans who may struggle to get enough protein in their diets. A 100-gram serving of silken tofu contains around 8 grams of protein, which is around 15% of the daily recommended intake for an average adult.
Silken tofu is also a good source of calcium, iron, and other essential nutrients. Calcium is essential for maintaining strong bones and teeth, and silken tofu contains around 150 mg of calcium per 100 grams, which is around 15% of the daily recommended intake for an adult. Iron is important for the production of red blood cells and silken tofu contains around 1.5 mg of iron per 100 grams.
In addition to its high protein and mineral content, silken tofu is also low in calories, fat, and cholesterol. It is a healthy and nutritious alternative to high-fat and high-calorie dairy products. It is also gluten-free and vegan-friendly, making it a popular choice among those following those diets.
🍬 Sweet Silken Tofu Recipes
🥧 Savoury Silken Tofu Recipes
💬 Tofu FAQ
Let me know your favourite Silken Tofu Recipes in the comments section below!